Stuur een mail naar Rockabilly Shop
Heb je een vraag?
Gebruik het contactformulier en we proberen binnen 24 uur antwoord te geven.
Via de chat, onder in beeld kan je rechtstreeks een mail sturen, of chatten als we online zijn.
(oranje tekstballon als we online zijn)
Whatts app berichtjes antwoorden we het snelst.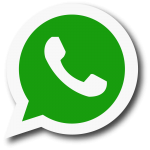 +31638624696
of via facebook mag je ook je vragen stellen
.
Om je bericht te kunnen beantwoorden staan bij de benodigde velden het woord *verplicht.